ANNOUNCEMENTS
We are sorry to announce the loss of another classmate: Linda Jeanette Gould Foss, married to Roland (Rollie) Foss, also the Class of 1966. Read her obituary here.
Barry Fitzpatrick passed away at York Hospital on March 31, 2021. J. S. Pelkey Funeral Home in Kittery is handling the arrangements and you can read his obituary here. Services will be private.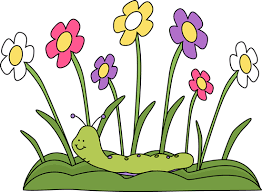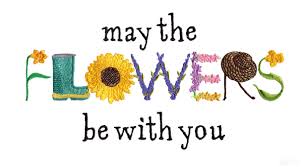 *****************************
IT'S ALMOST APRIL ~
CONTACT CONNIE ABOUT THE REUNION TODAY!
MESSAGE TO THE CLASS OF '66 ABOUT A 55th REUNION
March 4, 2021
Dear Classmates,
At this time last year, we were preparing for our 55th Class Reunion. We found a location and an available date. We received two donations from classmates which allowed us to reserve our venue. The surprise for all of us came in early February, in the form of a global pandemic, and the rest is history. We decided to hold off sending out reservations and information at that time as we had no idea how long the COVID-19 pandemic would last. So here we are, a year later, hoping all of you have come through this period of time without illness or sadness and that we will all soon be vaccinated. With this being said, we are ready to try to do some real planning and we need your help to make this all happen.
Our 55th Reunion is planned to be an informal gathering that gives us what we often miss and that is more time to talk and reconnect. We have a plan for that. No dinner, no speeches and no awards. We have reserved "The View", which is the old Captain Simeon's Restaurant, the building behind what was once Frisbee's Market, Pepperrell Cove, Kittery Point. The date is September 19, 2021 from 3-7 PM. There will be a cash bar and music. Your fee will cover appetizers throughout the reunion and as stated above there will not be a sit-down meal. The time and day was chosen 1st for a lower cost and 2nd to give time for those of you traveling from "away" to visit friends, family and do what vacationers do. Additionally, we are old (in # only ) ! The cost is $45 ea. and will cover the venue, food and postage, as well as tax and gratuity. We tried to keep prices down but as you know, prices on the seacoast are not inexpensive. We will not hold the reunion if we cannot have a minimum of 50 people. So, this is the reason for this letter. We need a positive response and pre-reservation from 50 people (this is including your spouse or guest) in order to proceed. Please email, message or drop a note to us by April 15th, giving us a yes along with number to attend or no unable to attend. We will make a final decision at that time, based on how many actual responses we receive. If we receive a positive response from our class members, we will send out a letter with information and a request for payment by July 1st. Checks can be mailed, or we will have a Venmo account set up to receive your payment (your name & guest and amount to be noted).
We hope that we will all be able to meet. Masks if necessary and the protection of a vaccine.
Regards,
Connie Moulton, Laura Conant, Marsha Melhorn, Gilbert Shaw, Nancy Lawson
*****************************
THIS YEAR'S GOLDEN GRAD LUNCHEON HAS BEEN CANCELLED.
THE REGATTA ROOM CAN ONLY ACCOMMODATE 50 PEOPLE,
DUE TO COVID19.
SAVE THE DATE: JULY 20, 2022

****************************
REMEMBER TO UPDATE YOUR CONTACT INFORMATION